Gift Ideas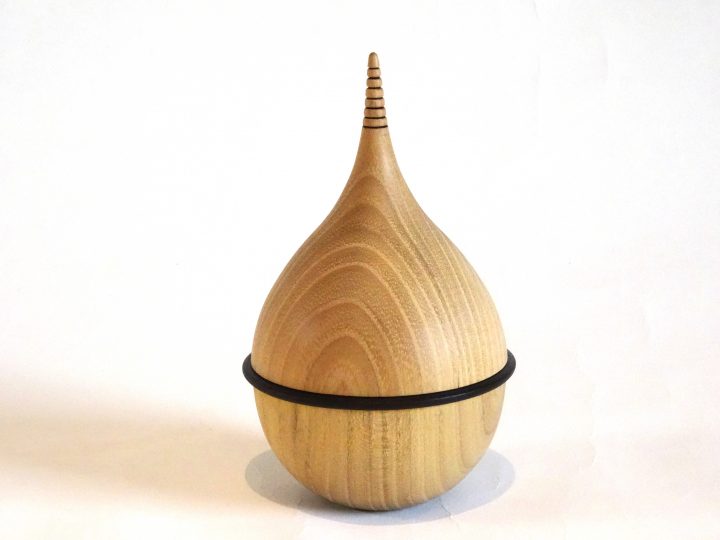 Made in Robinia. On sale at the Somerset Guild of Craftsmen's stop in Wells,Somerset. SOLD
read more...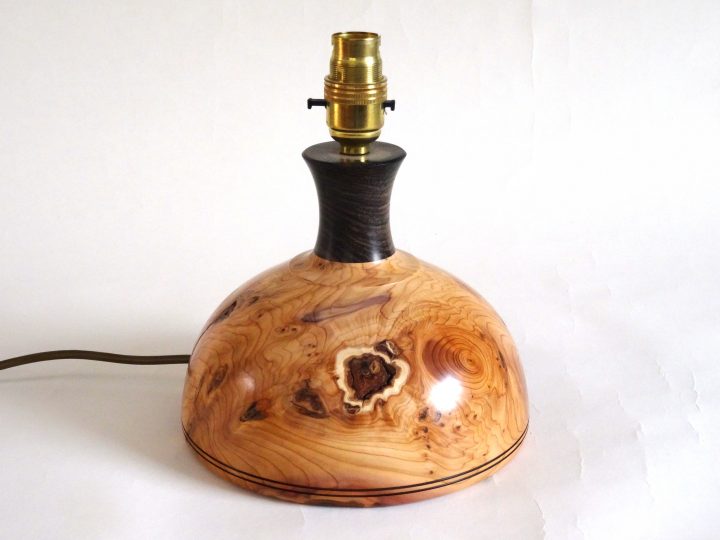 On Sale during Artsweeks Open Studio 15th-30th September SOLD
read more...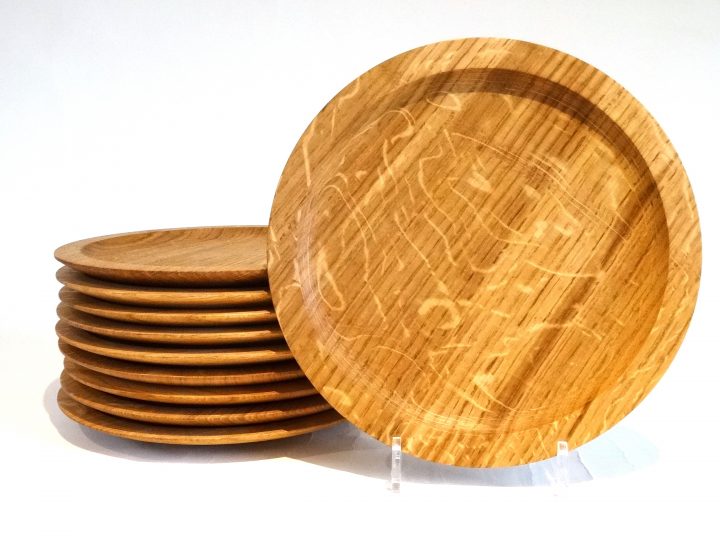 Often made for gifts at Chrismas, Bithdays or special occasions. These 280mm plates are from quarter sawn oak. They shows some striking medullary rays. Made to order. Normally about £40.00 each
read more...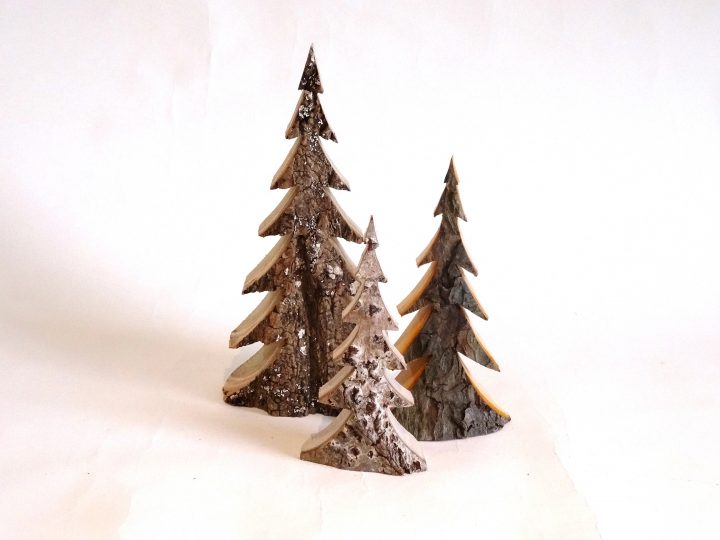 Bark edged trees. They make a great decoration for Christmas. Large  (over 200mm)   £11.00 Small (under 200mm)      £9.00
read more...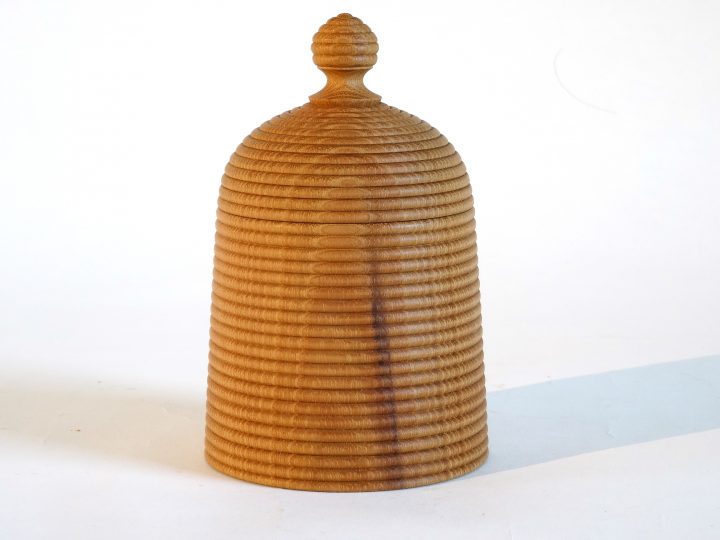 This box has an inner removable  tray. It has been selected by the Association of Woodturners of Great Britain to be in their 2017-18 Travelling Exhibition. SOLD
read more...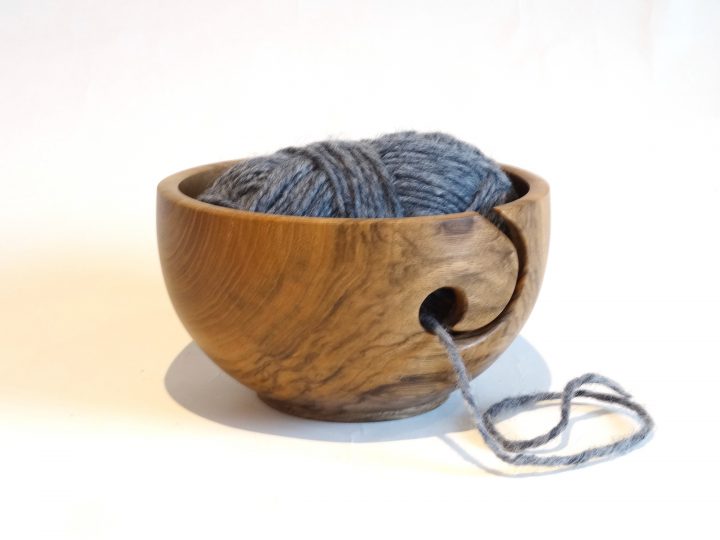 For the knitters among us. 160mm in diameter. Can be made to order in various woods. This one SOLD but others usually available at £55.00-£60.00
read more...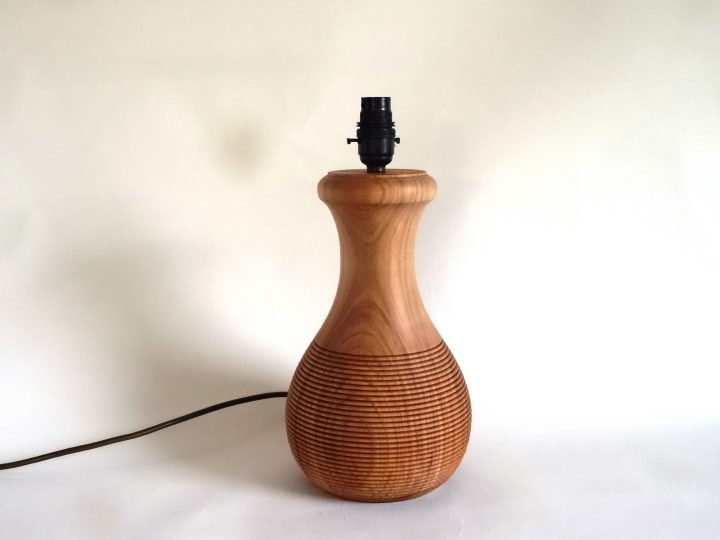 On sale at ACEarts, Somerton. SOLD Often have some in stock in various woods
read more...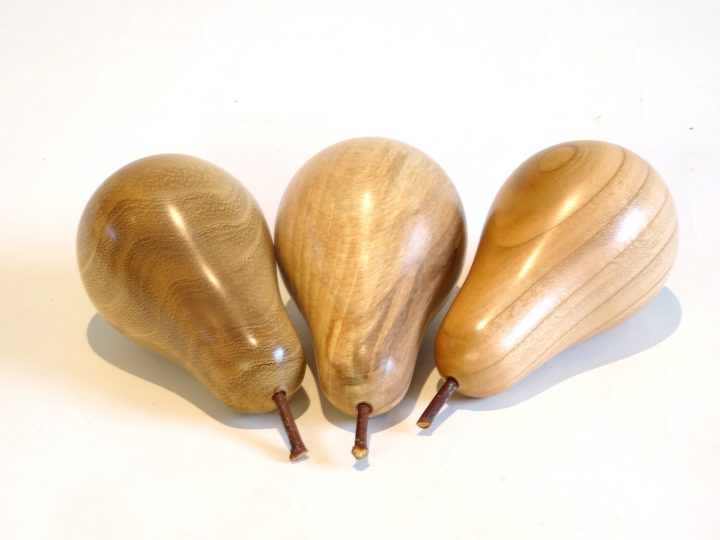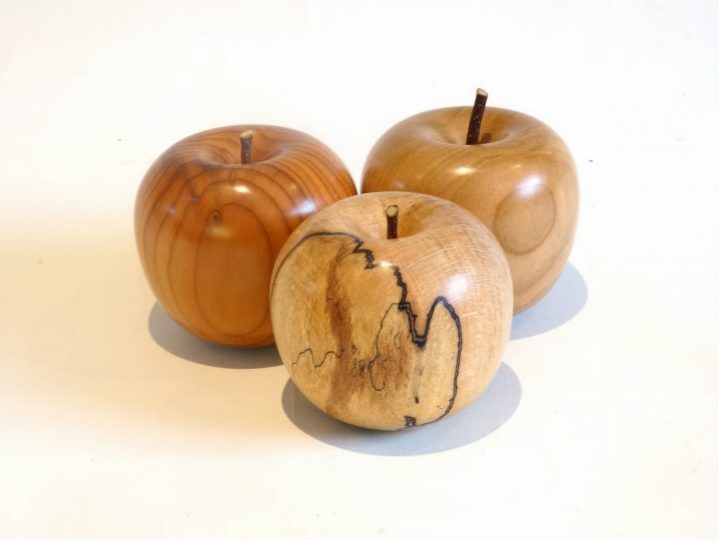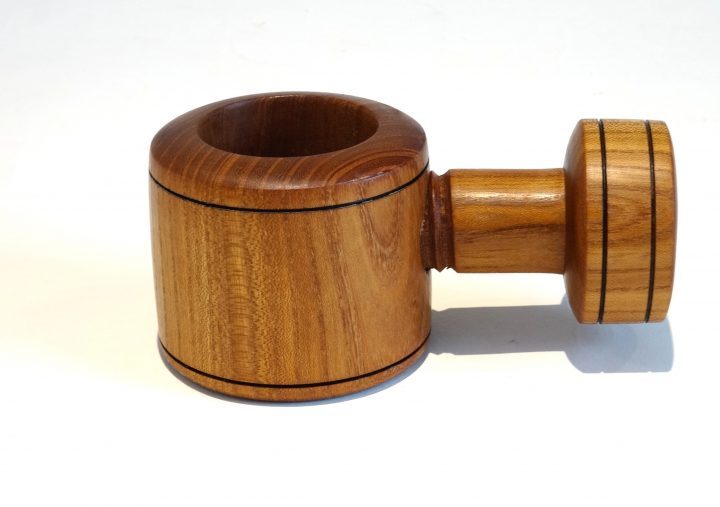 Elm Nut cracker from a beam of an old cottage in Drayton. On sale at SomARTon Gallery  for £37.00 each
read more...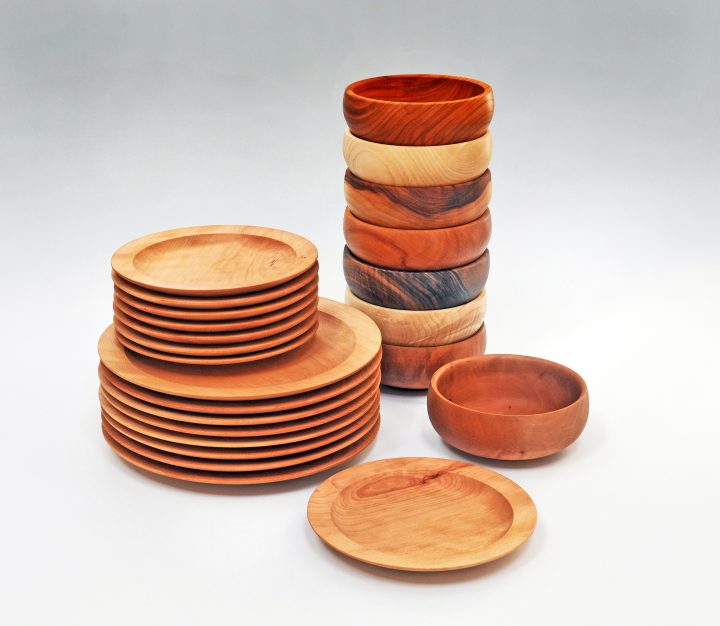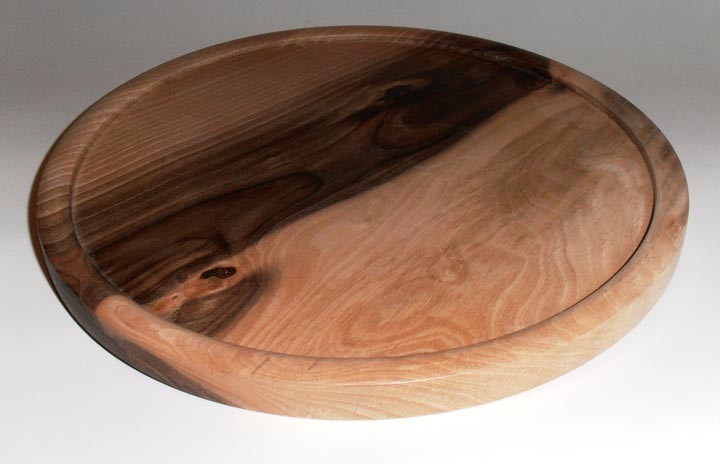 This one in Walnut. Various woods. Normally in Stock
read more...